Amazing Bullet As seen on TV
Product Description
Payment & Shipping Terms
Supply Capacity
Unit Price:
1.0 USD
Production Capacity:
5000
Trade Term:
FOB
Packing:
PACKED IN COLOR BOX...
Payment Terms:
L/C, T/T, WU
Delivery Date:
WITHIN 15DAYS AFTER...
Min. Order:
1000 Set/Sets
Means of Transport:
Ocean, Air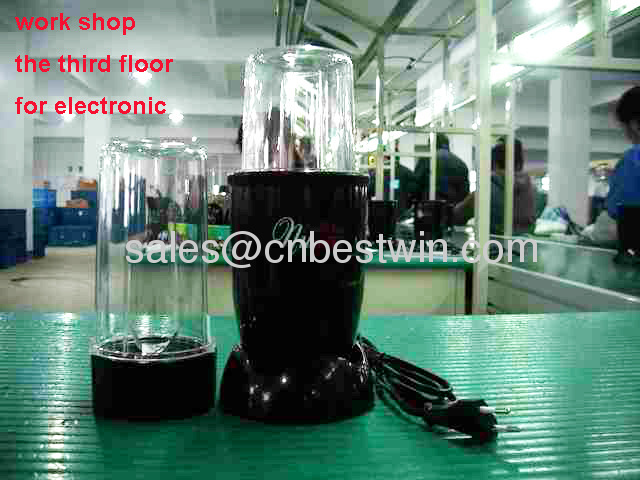 Amazing bullet As seen on TV is the most handy, adaptable and easiest kitchen robot ever. It has never been so easy to prepare fantastic food. You can prepare incredible dishes in a matter of seconds! To cut, to liquefy, to dice, and to chop... you will be able to do everything with this new kitchen robot. It performs any task in a few seconds, you will only have to insert the ingredients, place the glass and press the button, very easy! You can also prepare delicious sauces with tomatoes, onions, garlic and spices. This kitchen robot includes a shaker, turning it into a perfect ally to prepare drinks and cocktails! You will be able to benefit with its accessories, as these are suitable for the microwave and the fridge, simply placing a lid on the glass. You can clean all its accessories and containers in the dishwasher too!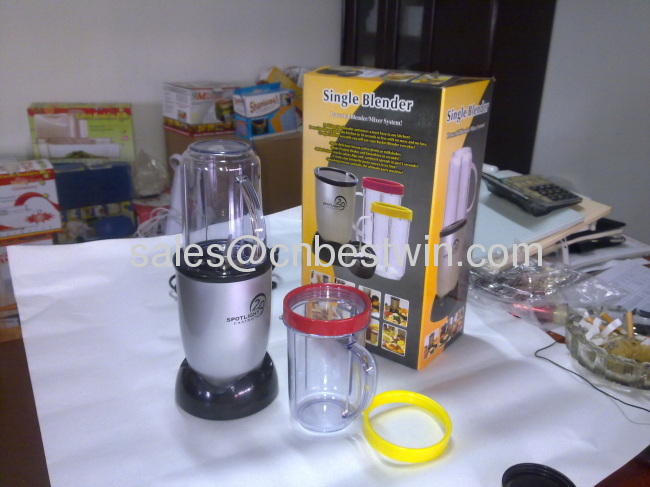 Amazing bullet As seen on TV

The Magic Bullet is the best all-in-one since the Little Giant Ladder! The Magic Bullet replaces a coffee grinder, food processor, blender, and an electric juicer and takes up the same room as a coffee mug. The Magic Bullet is a miracle for those who have a food processor, juicer, coffee grinder, and a blender taking up room in their cabinets.

Amazing bullet As seen on TV
The Magic Bullet is so easy to use anybody could do it. All you have to do is put the Magic Bullet on the stand, and press down. You can instantly make spaghetti sauce, mix a drink, and more! The Magic Bullet comes with more extras than you will know what to do with. See what the Magic Bullet comes with: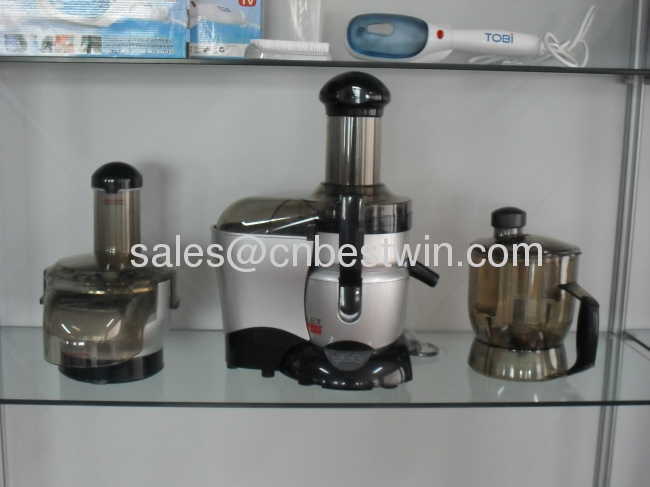 Category: 2018 BEST SELLING&NEW PRODUCTS
Related Category: Outdoors TV shopping Electronics Health & Beauty Personal Care Sports and Leisure